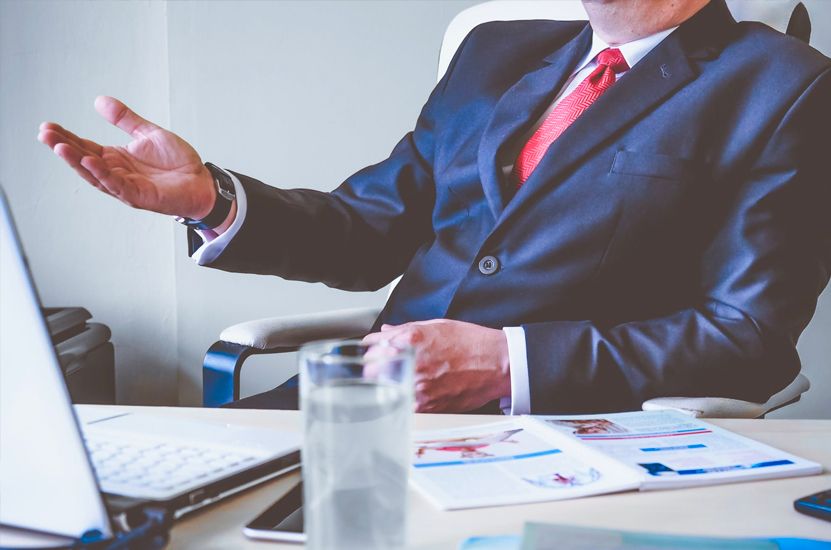 CORPORATE, COMMERCIAL AND SECURITIES LAW
Our Firm is having an excellent team of experienced legal professionals to provide effective advisor services on foreign collaborations and investments, foreign exchange laws, structuring of investment models, royalty payment, license fee, repatriation of profits and other such issues. We advise on company law matters as well as provide legal opinions on various complex issues of commercial laws relating to business as well as, negotiation of commercial contractsWe regularly advise on all kinds of corporate M&A transactions. Our services span from assessing and developing suitable acquisition structures, conducting legal due diligence and tailoring the target or target assets to the client's needs to drafting and negotiating the respective contractual and ancillary documentation. In most cases, we also take care of the transaction management, including the coordination of the various parties involved and the preparation of signing and closing.
Joint ventures are often among the most challenging projects for a legal advisor. In addition to structuring the joint venture vehicle we also guide on financing and tax issues.
Areas of our expertise under corporate laws in India are listed below:
Drafting, vetting and negotiation of all types of Agreements/ Contracts;
Regulatory advisory on Foreign Direct Investment/ FIPB Approvals;
Joint ventures, foreign collaborations etc.;
Arbitration matters and Drafting of Contracts etc for Infrastructure Projects;
Secretarial services, Statutory filings under various corporate laws;
Advisory on Securities laws;
Due diligence
Winding up Petitions
Mergers and Acquisitions
Oppression and Mismanagement
Reorganization and restructuring
Formation of Companies in India and Abroad
Litigation Strategy formulation and Advisory
Drafting of Petitions
Areas of our expertise under securities law in India are listed below:
Provide legal opinions on several aspects of the SEBI Regulations, such as, trusteeship obligations, restrictions for AMC, disclosures to be made in the offer documents, director's liabilities, etc.

Adjudication proceedings under the SEBI Act.
Consent and compounding applications under SEBI Act.
Represent our clients before Indian regulatory bodies including the Reserve Bank of India ("RBI"), the Securities and Exchange Board of India ("SEBI") and the Ministry of Finance ("MOF").
Represent our clients before the Securities Appellate Tribunal (SAT);
Represent our clients in Appeals before Hon'ble Supreme Court of India against the orders of Securities Appellate Tribunal (SAT);
Prosecutions under the SEBI Act;
Advisory on Collective Investment Schemes (CIS) Regulations of SEBI.
The assignments carried out by the Firm under Corporate and Commercial and Securities Law in India are as under:
Has defined the strategy and completed the process of Mergers/ Demergers of a number of companies through the High Court.
Advised in the Group restructuring of one of the main tobacco companies of India, including the demerger of one of their divisions/ undertakings from the parent company.
Advised a leading Pharma Company of India relating to demerger of a Pharma Division and handling their Stamp duty issues arising out of the demerger.
Advised on the Strategy for restructuring through a Merger for a group of Retail Sector companies having a turnover in excess of Rs.100 Crore. Subsequently, implemented the same through the High Court.
Advised and got re-listed suspended listed company on the BSE.
Advised and represented a listed company before SEBI with respect to its investigation for Unfair Trade Practices Act and Insider Trading Laws.
Advised on the restructuring of a listed company along with its numerous associated companies for their eventual scaling down of business including the associated investigation and litigation matters before Tax, Debt Recovery and SEBI.
The Firm provides litigation services before various Civil Courts from District Courts to High Court and going right upto the Supreme Court. We also represent clients before the National Company Law Tribunal (NCLT), National Company Law Appellate Tribunal (NCLAT), Securities & Exchange Board of India (SEBI), National Green Tribunal, National Consumer Forum and authorities such as the Foreign Investment Promotion Board (FIPB), Reserve Bank of India (RBI) and the Registrar of Companies (ROC).