Ashish Aggarwal
Managing Partner

Mr. Aggarwal completed his Law from Campus Law Centre, University of Delhi in 1989 and was the President of Student's Union 1988-89. He did his graduation in Commerce from Shri Ram College of Commerce, Delhi University.
The Vice President of NCLT and AT Bar Association, he is an expert in Company and Commercial Law. He regularly advises on all kinds of corporate M&A transactions, Real Estate Advisory and on tailoring the target or target assets to the client's needs to drafting and negotiating the respective contractual and ancillary documentation.
He represents clients before Hon'ble Supreme Court of India, Hon'ble High Courts, National Company Law Tribunal, National Company Law Appellate Tribunal, Arbitral Tribunals, Debt Recovery Tribunal/ Debt Recovery Appellate Tribunal, Special Courts under Companies Act and other regulatory bodies including the Reserve Bank of India, the Securities and Exchange Board of India/ Securities Appellate Tribunal and the Ministry of Finance.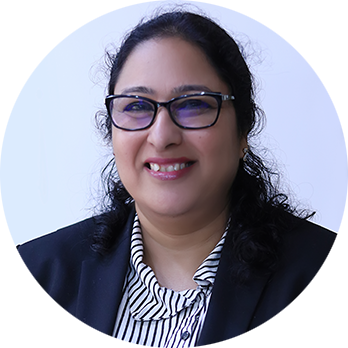 Gurkamal Hora
Senior Partner

Gurkamal Hora Arora is a Corporate Lawyer having an experience of more than 25 years. She is also a trained Mediator of the Delhi High Court, Delhi International Arbitration Centre (DIAC) empanelled Arbitrator and a registered IRP with Insolvency and Bankruptcy Board of India (IBBI). She joined Intellect Law Partners in the year 1997. A Science graduate from Hansraj College, Delhi University, she completed her legal education from Campus Law Centre, Delhi University.While associated with the firm, she has been handling hard core litigation matters and providing legal consultancy in various fields of law including matters concerning Commercial, Company Law, Civil law,IPR, Banking, Arbitration, Consumer and Negotiable Instruments etc. before the Hon'ble Supreme Court of India, Hon'ble High Court of Delhi, Hon'ble Company Law Board, Debt Recovery Tribunal, Debt Recovery Appellate Tribunal, Hon'ble National Consumer Disputes Redressal Commission as well as its State Commission, District Courts, Delhi, and a number of Arbitrations.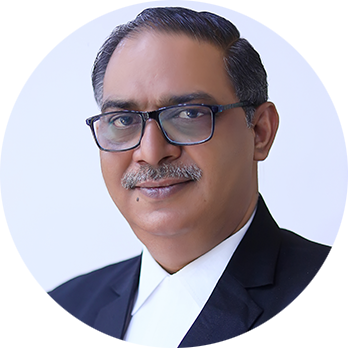 Amit Bhatnagar
Senior Partner

A science postgraduate and an Advocate, Mr. Amit Bhatnagar, an expert in civil law, has been associated with the firm since 2003 and handling the litigation matters relating to Delhi Rent Control Act, Transfer of property Act, Negotiable Instruments Act, Arbitration & Conciliation Act, Companies Act, SEBI Act, P.C. Act etc. before various Ld. District Courts, Hon'ble High Court of Delhi, Hon'ble Debt Recovery Tribunal, Hon'ble Debt Recovery Appellant Tribunal, Ld. Arbitration Tribunal, Ld. Consumer Forums and Hon'ble NCDRC and in their respective Appellate forums.He has a distinguished experience of litigation in the Courts of various states of India including Delhi, Punjab, Haryana, Chandigarh, Uttar Pradesh, Madhya Pradesh, Chhattisgarh and Bihar.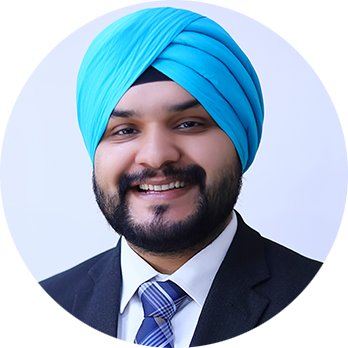 Gurcharan Singh
Senior Associate
Mr. Gurcharan Singh is a Bachelor of Commerce from Delhi University and did his LLB fromAmity Law University, Noida. Healso holds a Diploma in Certified Financial Planning.He joined the firm since 2017 and since then has been handling mattersin areas of Banking & Finance, Insolvency Law, Mergers & Acquisitions and General Corporate Commercial mattersbefore Hon'ble National Company Law Tribunal, Hon'ble National Company Law Appellate Tribunal, Ld. District Courts, Hon'ble High Court of Delhi, Hon'ble Debt Recovery Tribunal, Hon'ble Debt Recovery Appellant Tribunal and Arbitrations.He has an extensive experience of litigation in the Courts of various states of India including Delhi, Punjab, Chandigarh & Rajasthan.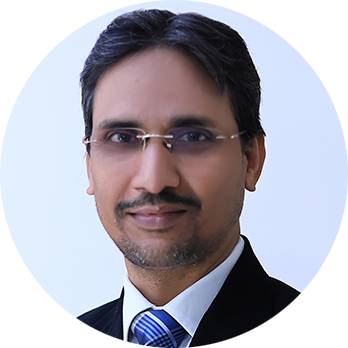 Subodh Kumar Pandey
Senior Associate

He started his legal career with the Firm. While working with the Firm, he had the opportunity to handle civil litigation in the Courts at Delhi in the matters ranging from various civil, criminal complaints, consumer complaints etc. before various Ld. District Courts, Hon'ble High Courts, Ld. Consumer Forums and their respective Appellate Forums and Arbitrations. He has further dealt with various departments for corporate compliances of the companies.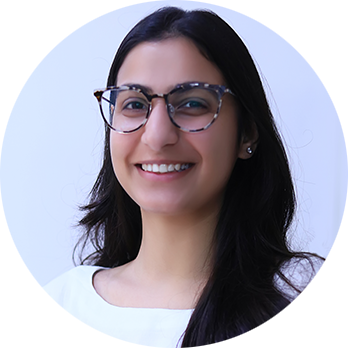 Tanya's practice covers diverse areas of constitutional, civil and commercial law before the Hon'ble Supreme Court, Hon'ble Delhi High Court and the District Courts. In addition, Tanya has extensive experience in advising clients on assignments in relation to contracting (commercial and corporate contracts) and general corporate. Tanya completed her bachelors of law from Guru Gobind Singh Indraprastha University and was the Chief Editor of the Journal Society of her law school.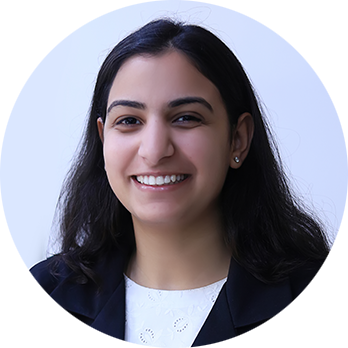 Ms. Ramya Aggarwal provides legal services pertaining to trademark prosecution, and litigation and dispute resolution advisory. She specialises in in civil laws, particularly Intellectual Property laws, matters pertaining to Information and Technology Act, including intermediary liability, Insolvency Laws, Sports Laws, and defamation. Ramya is also a member of the Firm's corporate team and is responsible for contract drafting, including contracts pertaining e-commerce websites, Intellectual Property matters and internal management of an organisation.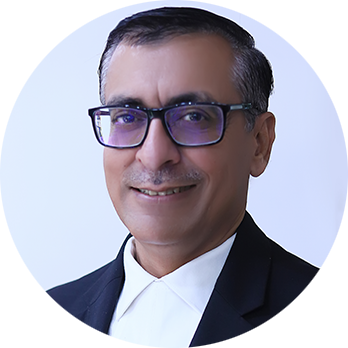 Ajay Kumar Arora
Senior Associate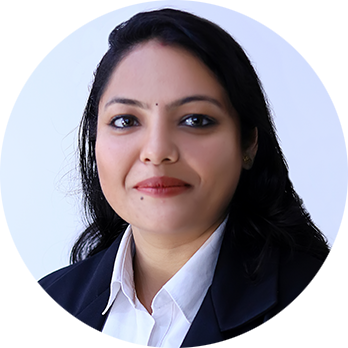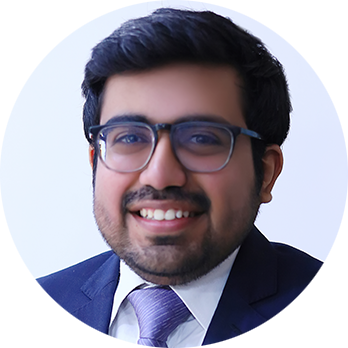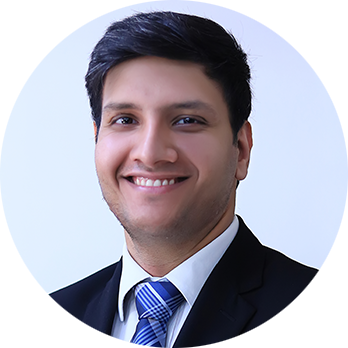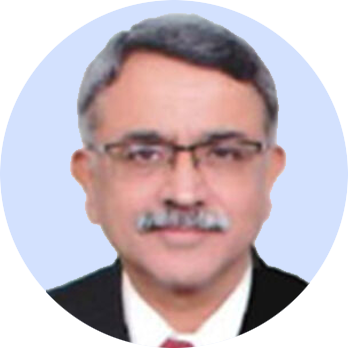 Mr. Vinay Talwar, FCA (1981)
Advisor

Mr. Vinay Talwar is Director in First India Corporate Consultants Private Limited (Corporate Consultants) having more than 40 years of experience in Corporate Finance, Finance Advisory (Funding – Debt/Equity), M&A/JV Structuring, Financial Restructuring, One Time Settlement (OTS) with Banks/ Financial Institutions, SARFAESI & BIFR matters, Due Diligence, Mergers & Demergers, Corporate Law, Securities Law, FEMA/ RBI, Tax (including International Tax and Transfer Pricing), IT, Telecom, Recruitment & Executive Search.
Recently closed a Rs.170 cr. Investment from a top PE Fund for a client. Negotiated and structured the whole transaction. Has handled multiple IPOs. Negotiated Strategic Alliances and Equity Participation with World leaders. Worked out Entry Strategies, Restructuring Plans, and Loan Syndication deals. Negotiated and finalized a number of Shareholder Agreements with Joint Venture partners and Private Equity / Venture Fund Investors.
Mr. Talwar has significant experience in dealing with the full range of business and legal challenges faced by emerging companies across Industries. Extensive experience in Capital and Debt financing, domestic and international (FDI / ECB), acquisitions and divestments, Business Enterprise Valuations, with strong relationships with Private Equity/ Venture Funds/ Investment / Merchant Banking/ Banking companies.
He is on the approved Panel of State Bank of India, Bank of Baroda and Oriental Bank of Commerce for Insolvency Professionals.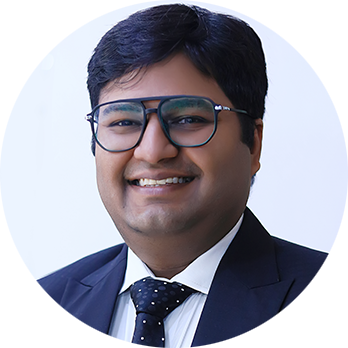 He is an industrious and positive-minded Chartered Accountant in practice with experience of more than 6 years having graduated from Delhi University.He has been practicing in various fields such as Transfer Pricing, Merger/ Acquisition, Assessment Proceedings, Tax Consultancy, Taxation-Indian and Foreign, Secretarial & RBI Compliances, Audit and other areas of commerce and is delivering his services successfully.He manages a portfolio of multinational clients. He has successfully handled various transfer pricing matters including tax assessments and refunds. He also specializes in direct tax structuring which results in optimizing tax saving.He is also providing advisory and compliances services to various clients on matters including set up consultancy, Service Tax, foreign investments, foreign exchange regulations, corporate and securities law.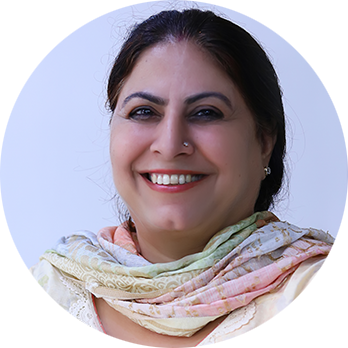 Geetanjali Aggarwal
Advisor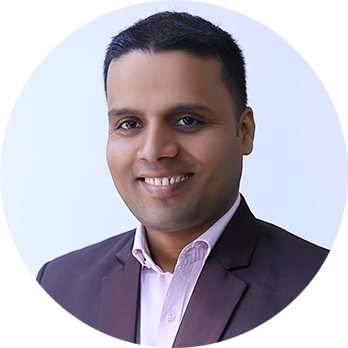 Govind Kumar,
Chartered Accountant
Advisor

Shilpa,
Company Secretary
Advisor