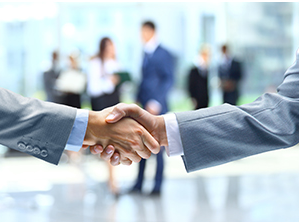 Carried out due diligence of various companies including for the purpose of furnishing the same to merchant bankers bringing out the Rights and GDR issues.
Advised and assisted in Group reconstruction and amicable partition between two groups of a Real Estate major of NCR from the conceptual stage to its complete implementation including reorganization of shareholding of the Groups between various entities as well as partition of ongoing projects, while also handling the complete documentation.
Engaged in advising a Group of Companies in their restructuring whereby they are reducing their entire Group Companies numbering approximately hundred (100) to about six (6) companies which all companies shall be completely owned by a holding company.
Engaged in Group restructuring exercise of a leading Corporate Group of India including Mergers etc. besides de-listing of companies listed in Regional Exchanges through the process of Merger.
Advising and assisting a leading global IT Company in winding up their operations in India and guiding them on winding up of the company, assisting them in negotiating with their creditors, employees and debtors etc.
Advised and assisted in setting up a Professional Services Organization in the US.
Negotiated and helped Structure a Joint Venture between a European Paging services provider and an Indian company.
Strategy, planning and execution of the entry strategy for a large Malaysian Multi-level Marketing Company for their entry into India, including the incorporation of a WOS, entire legal formalities for a MLM Company in compliance with Indian laws with respect to their business as well as getting regulatory approvals.
Defined the strategy and completed the process of Merger of a number of companies through the High Court.
Worked out the Entry Strategy and established Liaison offices, Branch offices and incorporated wholly owned Subsidiary Companies for foreign clients.
Advised on the Foreign Direct Investments (FDI) guidelines with respect to the Real Estate Sector in India and assisted them in negotiating and finalising their Joint Venture Agreement with their Indian partner, including the incorporation of the new JV Company.
Advised, structured and implemented a Preferential Issue of a listed company keeping in mind the SEBI (Disclosure & Investor Protection) Guidelines including the subsequent listing of the said shares with both the NSE and BSE.